We are excited to announce the launch of our new native token GEN on the Genpool.io platform! The GEN token will power the Genpool.io ecosystem allowing users to take advantage of a number of features that makes GEN the ultimate native token, paving the way forward for tokenized applications that lower costs and open up value-sharing that has never been seen before.

Since Genpool's release on 3 February 2020, the user-friendly platform has spearheaded the voter rewards exchange space on the EOS Mainnet. Genpool.io has hit the ground running, with exponential growth stats that are seeing it well on its way to solidifying its place in the community. At the time of writing, Genpool.io manages over 49 million EOS, has thirteen registered proxies and over 2000 users engaging on the platform. To further catapult its popularity, Genpool.io is in talks with major influencers and proxies in the EOS and blockchain space that are making its future look bright, so keep your eyes peeled and your ears sharp as Genpool.io becomes embedded into EOS Mainnet governance system for the long-term.

GEN Max Token Supply: 21000000 GEN (yes, the same as Bitcoin)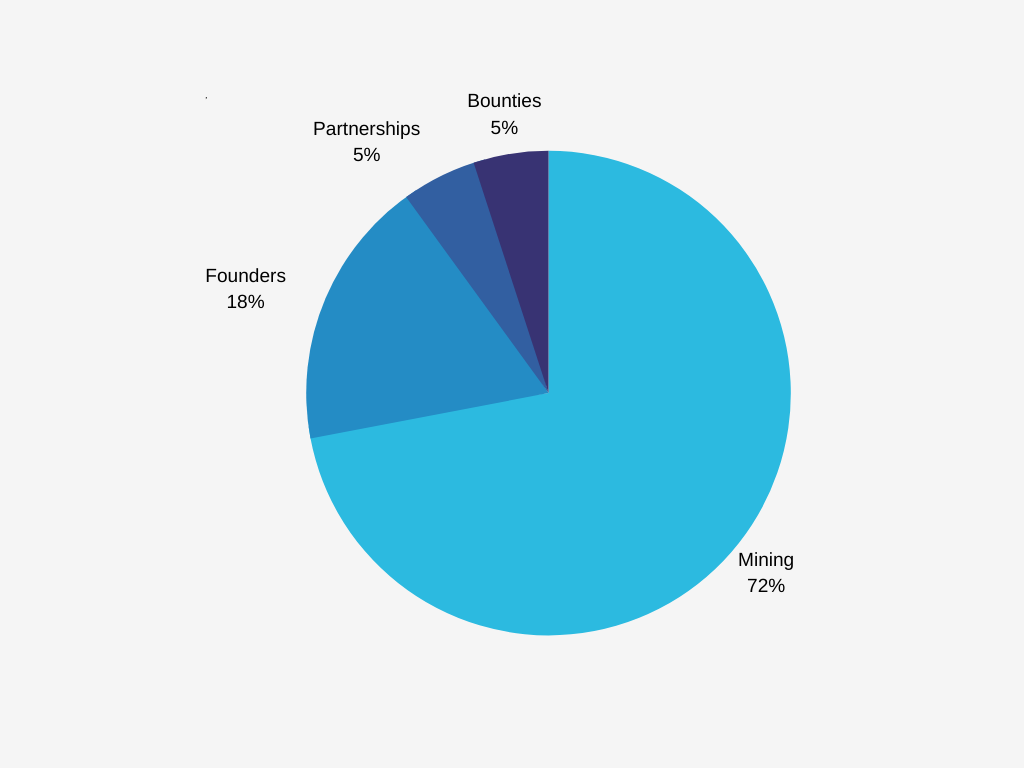 Founder Token Vesting
Founder's tokens will vest over a 2 year period on a quarterly basis in equal proportions ensuring supply is scarce and the team is engaged for the long-haul. All vesting can be verified on the blockchain smart contract accounts genpooltoken and genereospool.


How to Mine GEN
72% or 15120000 GEN tokens will be released through proxy mining. The amount mined by each user account will be dependent on the amount of EOS they assign to a selected rewards proxy on the Genpool.io platform and the daily minted GEN amount. For example, if your proxied amount is 100 EOS and the total amount staked on the Genpool.io platform is 1000 EOS and the daily minted amount is 57600 GEN, you will mine (100/1000)* 57600 = 5760 GEN for that day. Tokens will automatically be sent to the account you proxy your vote with. No claims, no sign-ups, just simply vote on a rewards proxy and you will start mining GEN. To reward early adopters, the starting daily minted amount will be 57600 GEN per day which will half at the below time intervals (yes, the same as Bitcoin but faster 😊), this will continue on until the final GEN token has been mined.


Burn and Reward
Genpool.io will allocate 40% of the platform service fees to buy-back GEN tokens and burn the tokens to decrease supply and drive more value back to token holders. The first token buy-back and burn will happen after the first month on the 27/08/2020 then each month continuing. All buy-backs and service fees are on-chain, therefore, 100% transparent. You can check the amount of fees at any given time by going to the smart contract burn4genpool and you can check the total amount at genereospool.
Features Road Map
GEN tokens will be used as a voting token on specific proxies to allocate funds. For example, a workers proposal system (WPS) or EOS Foundation proxy could allocate all funds to community proposals with the voting method on allocation being GEN.
Increase APR% on rewards proxies by staking GEN. We will roll out a tier system that will enable token holders to stake GEN in order to receive a higher APR% on rewards proxies.
Proxy loyalty multipliers. Get multipliers on GEN for assigning to certain proxies for extended periods of time.
Staking rewards on other EOSIO blockchains and other Blockchain Protocols.