It is with great excitement and pleasure that we share our most recent interview with the EOS Community by interviewing one of the most ambitious EOS forks in existence. Ready to step up the games distribution industry and rival with dinosaurs like Steam or GOG.com, Ultra is taking serious aim at its targets by delivering features that have never been seen on other gaming sites.
Today we sit down with the Ultra team to discuss Ultra's approach to gaming, its community, and blockchain. We will cover why they chose to use the EOSIO protocol, and how they think it will help them deliver on their vision.
Ultra has recently gained traction with some eye catching updates. In the background, the Ultra team strives to create a gamer's paradise that will be powered by the world's most extensive blockchain software to date. How did Ultra come up with the idea of a blockchain-based games distribution platform and what is the limit of what Ultra can offer to its users with such a technology?
Ultra is older than many people think.
The project's development started two years ago but the idea is even older and almost dates back to the Ethereum White Paper release.
David and Nicolas (Co-CEOs) discovered crypto in 2011, and recognized it as a coming revolution. Ethereum's mainnet only confirmed this original intuition, that blockchain would not only revolutionize money and banking, but all types of industries.
This is when the idea for Ultra was born. Nicolas and David looked at the industry they already knew, games, and started designing a platform that would take advantage of the operational aspects of blockchain technology. They realized that to apply this revolution to the games industry, it would require a lot of flexibility in the platform itself and would need to be as close to frictionless as possible for players.
Ultra is bringing a new perspective on digital games ownership. Ultra will allow users to purchase and sell games as they would do via Ebay or Amazon. With Ultra being in the digital age, will the sale of user accounts be incorporated?
Definitely, tokenizing game ownership for Ultra is just the beginning.. We plan to expand this feature to all in-game assets including account progressions or level creations. We are working heads down on our NFT tech to have the game ownership tokenization as powerful as possible!
Giving game developers and publishers the freedom to decide whether their games will be traded, and the commission structure of each transaction is key to developer adoption.. As we progress, editable smart contracts will be introduced and become more powerful. We are really excited to communicate our vision and plan for NFTs. We believe it will play a central role in the coming revolution for games.
The EOSIO software is the driving force behind Ultra. What has been some of the hurdles to overcome recently in regards to the EOSIO software?
On the blockchain side, Ultra's main challenge is to make a seamless experience for players and developers. Our goal is to make it such a great UI experience, they barely even notice they're interacting with a blockchain. We really don't want to force them to execute complex tasks because we believe the future needs simplicity. We need to provide unique and powerful features in the easiest way and we'll do this through a streamlined and fully integrated experience.
Even if we believe EOSIO is the best technology for what we are doing, our blockchain lead developer, would agree that seamless integration of blockchain into a mass-market centric platform is challenging.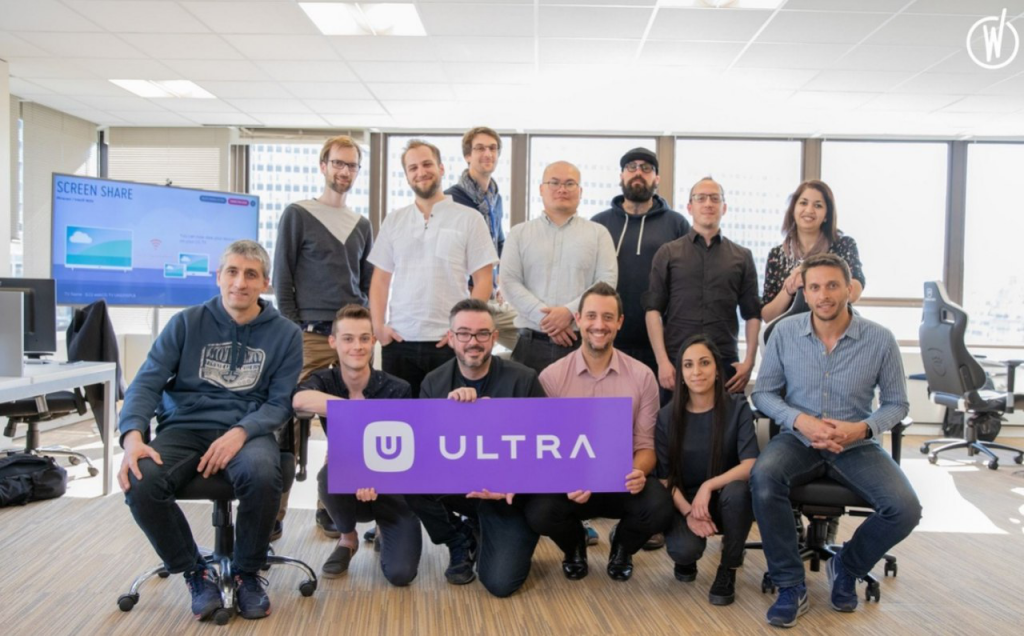 The Ultra team has an extensive & diverse background from other major well known companies. What is the vibe of Ultra's culture and what has been the "glue" for this team's formation?
The keyword here is passion. We are all passionate about video games and understand the value blockchain technology can provide to this industry.
We all want to change the distribution landscape of the PC games market. But above all, we believe the way we use blockchain technology will revolutionize how people monetize and play games. And we see the potential for games themselves to undergo a radical change in gameplay because of the innovative features Ultra provides to developers.
We are starting with something specific and well defined, but above all, we are building the infrastructure that is the backend of Ultra's future innovations.
Ultra looks to possibly be labelled as a "exchange" for gamers. Which includes token burns, major token transfers, balance sheets, income statements & more. Ultra isn't just your normal platform from these additions from the partnership of Xangle. Is this just the beginning of things to come?
If you tokenize games, and in-games assets, you need to allow players to trade with each other. An exchange seems to be mandatory in this case.
The trading solution we'll propose is part of Ultra's larger vision we haven't announced yet, Ultra is not the usual platform you have seen so far. Our objective is to create a full-spectrum gaming ecosystem and blockchain technology facilitates our goals.
From Chinajoy, Paris Meetings, Cologne Gamescom, Berlin Blockchain Week to the upcoming ,Seattle PAX Week, Seoul Blockchain Week and more. Can you describe the interactions and feedback from the Gaming community based on Ultra's experiences and interactions? Is there any info your able to reveal based on possible partnerships?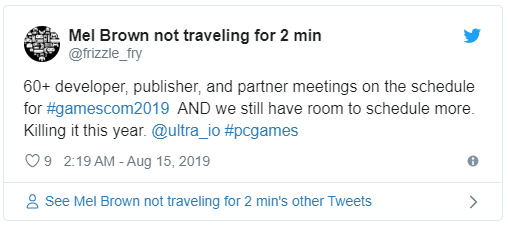 Ultra founders, executives and many team members come from the corporate side of the games industry so we meet our friends, often top executives from great companies, to talk about current and future cooperation. Either they have existing problems in their businesses that could be solved with Ultra, or we demonstrate some unique technology we have that will bring new revenue streams to their existing operations. The feedback we've had during these meetings is substantial; more than a hundred game developers and publishers have signed up to publish their games on Ultra, including some of the leading ones we all love.
We also have 2 major partnerships designed to increase Ultra's user base, one global and one specific for China, which requires a substantial amount of meetings and coordination. Our partners are very important to us, they are key to our success.
Additionally, we're lining up UOS Block Producers who will contribute to securing the UOS network and further develop unique functionalities.
Recent traction has allowed Ultra to gain a lot of head turning within Communities internal and external to EOS. There is 4 Block Producers confirmed so far,How many BP's will Ultra look at maxing out at?
We have no specific number to provide right now, but we will try to keep only excellent Block Producers that are not only performant, but also add value to our ecosystem.
We don't need 21 Block Producers for our mainnet, its unnecessarily costly and it slows down the blockchain's performance. We prefer to secure our network by a reasonably low number of highly trusted companies.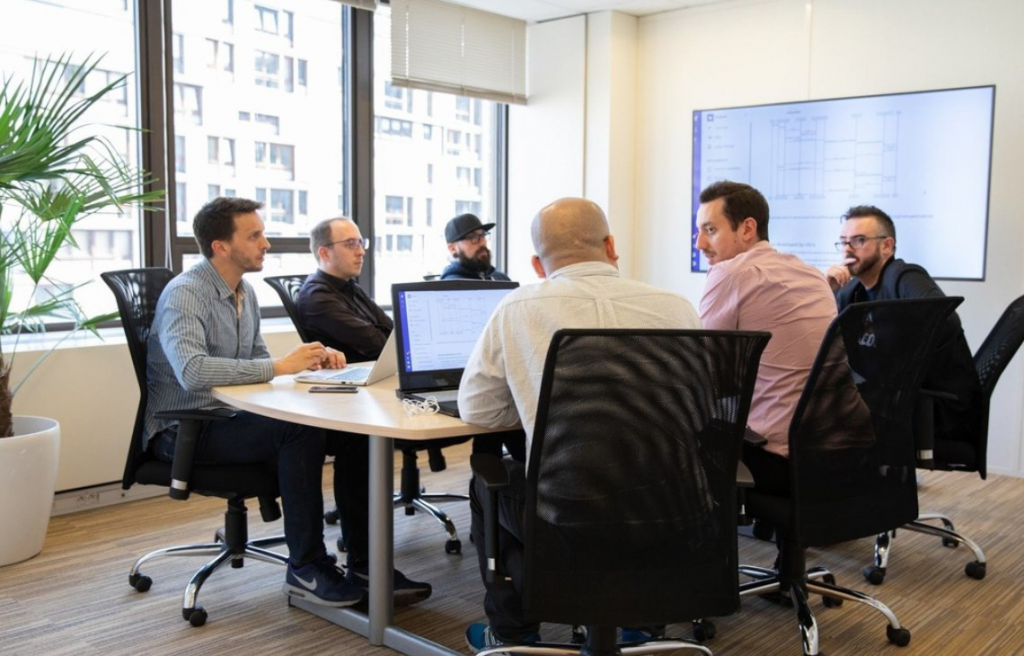 Ultra is after quality rather than quantity and rightly so. This clearly demonstrates in your most recent article of how Ultra's Governance is played out. I quote "we need the right amount of qualified and truthful Block Producers to meet industry standards." can you give us a briefing on the difference between Technical and Corporate BP's?
The difference between Technical and Corporate BPs as explained in our block post is quite simple but very unique and powerful.
Technical BPs are the traditional EOSIO BPs, they know how EOS works and how to operate such an infrastructure.
Corporate BP are companies from the games industry and beyond that have vested interest in Ultra, they want to learn about our technology and contribute to our network's security.
In our opinion, the only way to create a games industry blockchain standard is to bring experienced games industry companies and EOSIO experts to the same table.
The reward system for Block Producers differs from other reward based Ecostructures. "Inflation is defined in Fiat and paid in UOS" along with "The Inflation will remain minimal". These are the Block Producer Rewards aka BP Economics currently. How often is this being looked at, and is Ultra close to a final verdict?
This is something very unique to our blockchain: from the blockchain, BPs receive UOS rewards based on a fixed amount of dollars and calculated on chain. This ensures the chain will always remain secured regardless of UOS's market valuation. Giving that kind of insurance to our BPs also enables us to reduce the inflation considerably and we eliminate the risks of producing blocks in exchange of a smaller but guaranteed reward.
As people understand Ultra's value and our market cap increase, and the lower inflation becomes, the more we can add Block Producers to increase our network effect.
That's why we don't want to lock in a specific number of Block Producers yet. We consider them as precious partners. We will expand slowly (but surely) on that side,
in parallel with our market cap to keep the inflation minimal.
Who has been the biggest support in terms of the EOSIO software and development, any names we might know?
EOS Rio has been essential to us in terms of software development. We are working with other BPs, but we can't reveal any names right now, since that will be part of an upcoming announcement.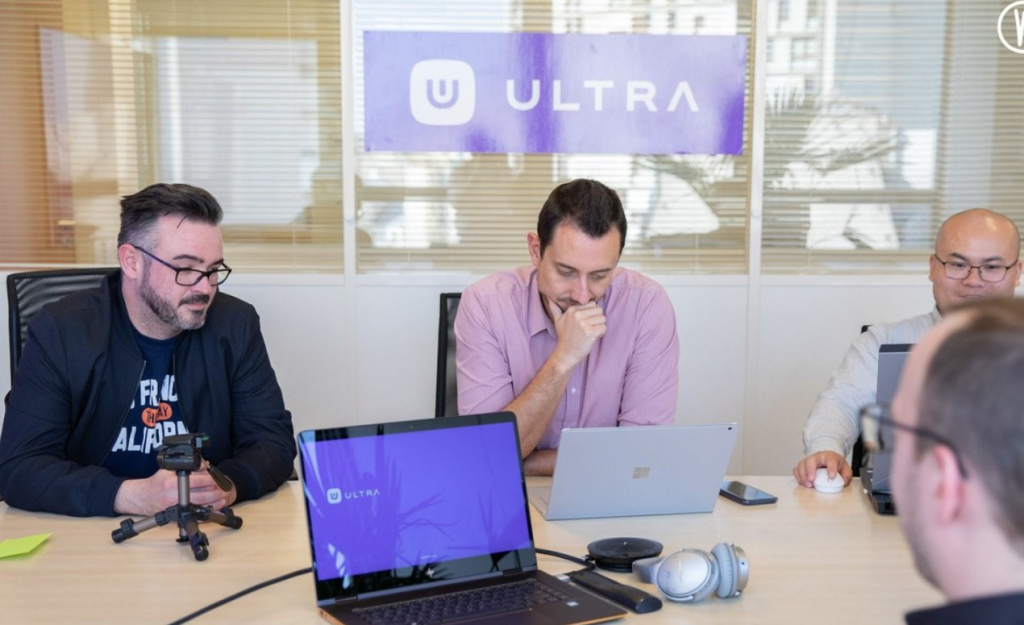 KYC has not been mentioned in Ultra's plan. Is this something we have yet to see?
KYC will play a role in Ultra, depending on what the user wants to do. We have different KYC tiers based on the user's profile (region for example) and his/her platform usage, just like exchanges do. We are working on that right now.
Mobile gaming has a massive share of the Gaming Industry. Does Ultra have this area on their radar?
Ultra's primary focus remains the PC Game market, but we definitely have mobile gaming on our radar.
First of all, Ultra will have his own mobile application called Ultra Go. It will be made to keep in touch with your communities, your wallet (containing not only money, but also your items and games) and Ultra platform and applications.
Before Ultra Go sells games, we will deliver a unique PC game distribution platform. Once we have our core user base, the sky is the limit.
Will there be any bounties or community engagement activities for users within the short term, say 6 weeks?
It's not unlikely. Feel free to connect to our announcement channel and you will be the first informed: https://t.me/Ultra_ann 😉
A massive Thank you to the Ultra team for their time in answering our questions. We're excited to see where Ultra is headed, and are happy to be able to share this interview with the surrounding EOSIO community.
About Us
GenerEOS is a social enterprise Stand-by EOS Block Producer with a mission of promoting and supporting scalable and highly reliable block production whilst giving back block rewards to Social Causes.
Based out of Sydney, Australia, GenerEOS is founded by a team of like-minded blockchain enthusiasts with diverse backgrounds and a passion to make a difference in the world and fostering the spirit of generosity by giving back.
Please remember to vote for 'aus1genereos' so we can keep working hard to add value to the EOS community.
GenerEOS: The Future of Giving!